Olive Group has been awarded the prestigious ISO 27001:2013 for its esteemed information security management system and compliance with national and international standards.
This certification demonstrates Olive's continued commitment to information security at every level and ensures the security of our client's data and information has been addressed, implemented, plus properly controlled in all areas of our organisation.
Olive has been independently assessed by QAC and is compliant with the requirements of ISO 27001:2013 for the following scope of activities: learning management system solutions, eLearning courses, bespoke content creation and AI software solutions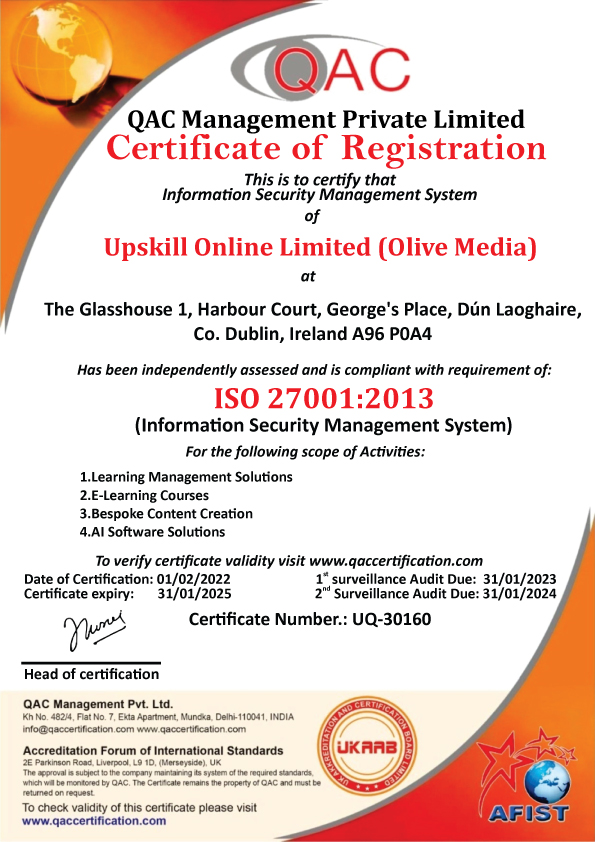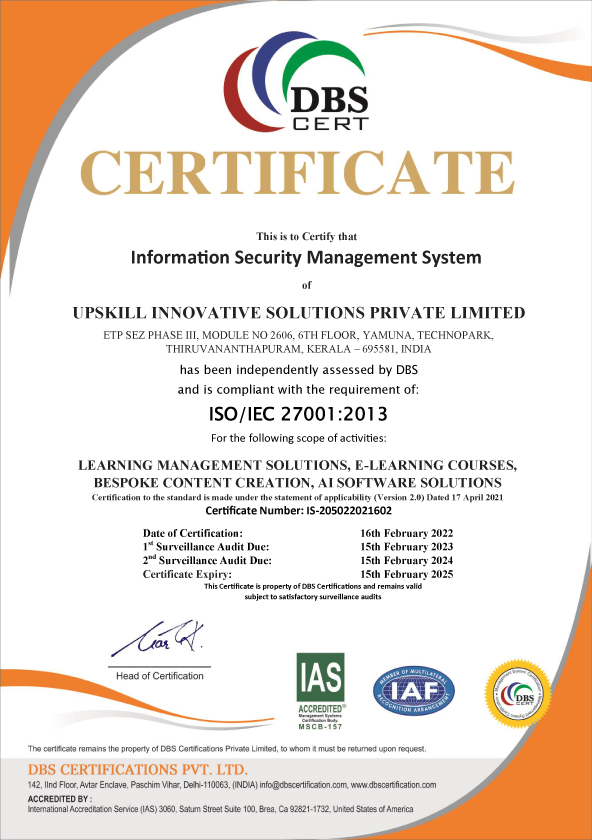 International Organisation for Standardisation is an independent, non-governmental international organisation with a membership of 167 national standard bodies. 
Through these members, ISO brings together experts to share knowledge and develop voluntary, consensus-based, market-relevant international standards that support innovation and provide solutions to global challenges.
ISO 27001:2013 is the internationally recognised specification for an Information Security Management System (ISMS). 
It is one of the most popular standards for information security and includes requirements for the assessment and treatment of information security risks tailored to the needs of the organisation.
ISO is synonymous with quality and benchmarking all around the world. An ISO certification is no mean feat and is a crowning achievement for any process-driven organisation.
Key benefits of ISO 27001:2013 for Olive Group:
Keeps confidential and sensitive information secure

Allows for the secure exchange of information

Manages and minimises your company's risk exposure

Builds a culture of security within your organisation
Key benefits of ISO 27001:2013 for our customers:
Provides confidence that the security of their sensitive data is maintained

Builds trust between the customer and the business

Reduces the risk of their personal information falling into unwanted hands