Employee Training Platform
Teach, Learn & Engage with Olive VLE's learning platform.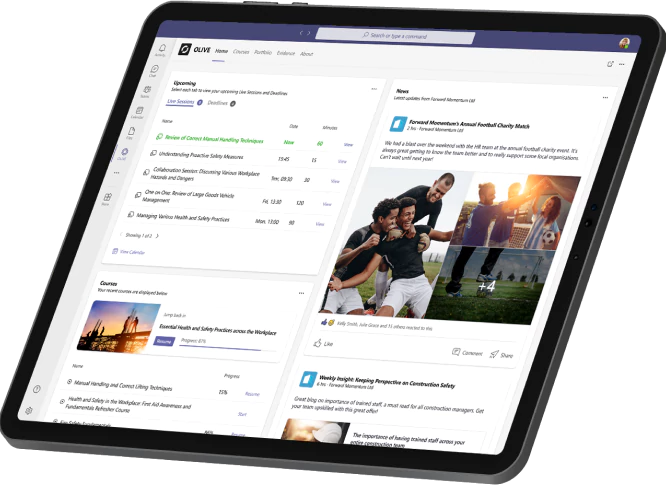 Take a glimpse of our carefully crafted Virtual Learning Environment (VLE)
Olive VLE – a virtual learning environment that digitally transforms traditional delivery formats to high-end interactive learning experiences.
Get started in three easy steps
An intuitive platform that is personalised
and easy-to-use.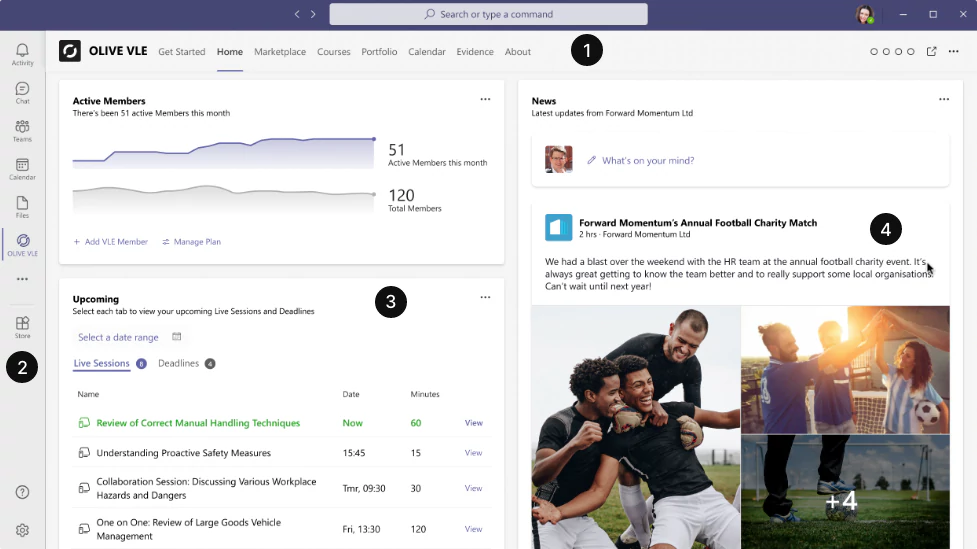 Access courses, portfolio content, your calendar and evidence library easily via the tabs menu.
Harness the power of all community features available in Teams to enhance the learning experience.
Easy access to all integrated Teams sessions and assignment deadlines.
Post videos, image, documents and polls to increase engagement within the virtual learning environment via the community news feed.
A bank of hundreds of interactive and engaging pieces of learning content with knowledge checks and assessments.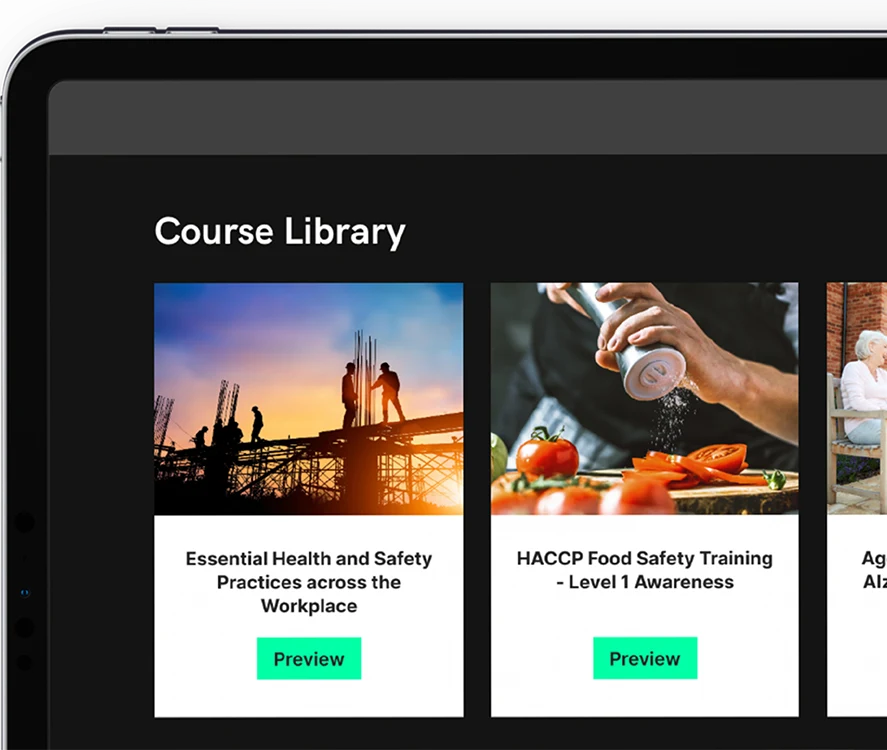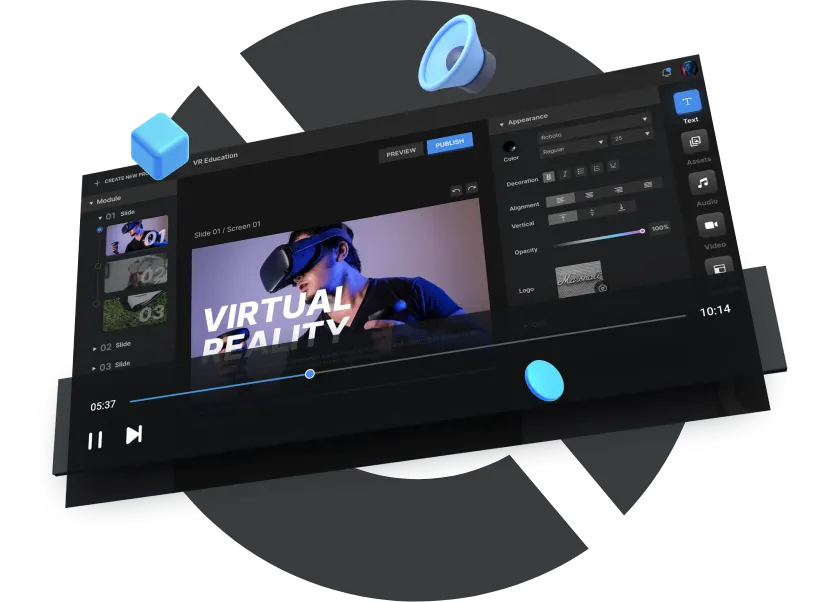 Automate content creation with AI technology.
A professionally built AI based intuitive tool designed for creating e-learning based content videos at lightning speed.
Olive VLE is an exclusive software that benefits course
creators to have a smooth delivery.
Create beautiful content to engage your learners. Build interactive courses as bundles or individually, upload training aids and manage effortlessly.
Manage all your learner activities, enrolments, sales and revenue. Monitor learner's progress and get actionable, automated reports in real-time and help them achieve their learning goals.
An interactive and collaborative LIVE virtual training solution that transforms your conventional training method to a more engaging and effective one with Microsoft Teams. Create multiple learner batches and manage them with ease.
Learners can easily upload their evidence, images, documents and reports to an evidence bank on the platform.
Hear what the Head of Education at Microsoft Ireland has to say about the Olive and Microsoft partnership.
You are one step away from VLE
Fill in your details and we'll get in touch ASAP.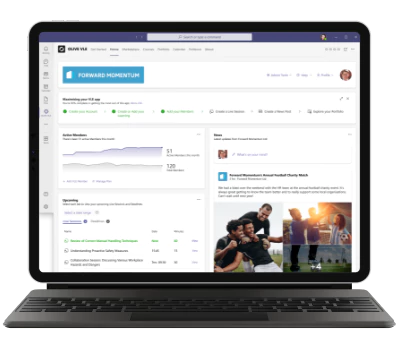 Feel free to reach us for any queries. Always happy to help!