Following on as EIPD award winners in 2014, Olive Group were invited to the launch of this years Excellence in People Development Awards at the naval base in Haulbowline Cork.
Organised by NSAI, the Excellence in People Development Awards recognises Irish organisations' world-class commitment to people development. The awards are a Government Action Plan for Jobs initiative to recognise the remarkable employee development work that goes on within business.
Olive Group's projects manager, Ewa Durja, was invited to attend the photo call in Cork as a previous winner. Last year, we won "category 1", for the innovative use of technology project with our client, Tesco. John Hogan from Tesco said, "We are very pleased with the quality of the eLearning course developed by Olive Group and have implemented it on our latest developments."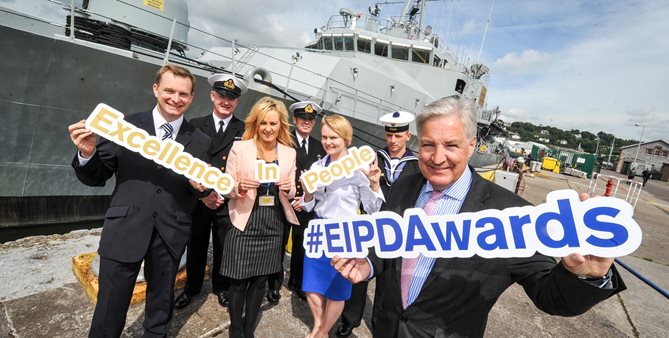 We think it's a great initiative by the NSAI to recognise the commitment shown by Irish organisations to standards of excellence. It encourages Irish businesses to prosper and develop to their full potential and in turn, have their hard work acknowledged.
We are very pleased to have been a part of this launch and will work hard to (hopefully!) secure a category win for this years awards.