A number of years ago, traditional classroom training was considered the sole effective training method. However, times have changed. Digital training is now widely accepted and regarded as a more efficient method. Although organisations previously preferred to provide staff training in the classroom rather than virtually, the boom of digital training since Covid-19 has made a significant impact on training delivery mode.
The small, medium and even large enterprises toiled when the pandemic brought the sudden change in business training. E-learning software provided the right solution to the demand. Later, the training sessions were carried out very efficiently, with minimal effort. Remote training became the new culture.
LMS is an excellent software that allows users to manage all their training needs from a single point. Running an online training programme with multiple applications adds to the workload and pressure. The trainer is constantly concerned about how well the training is delivered. The ideal option is to use a learning management system for training remotely. Companies have begun to use the LMS system to track their employees' distant training activities.
Corporate training faced numerous troubles in training their stakeholders during the Covid-19 pandemic. Later, the LMS system was adapted to manage corporate training programmes to balance organisational operations. It allowed trainers and trainees to effectively access online training.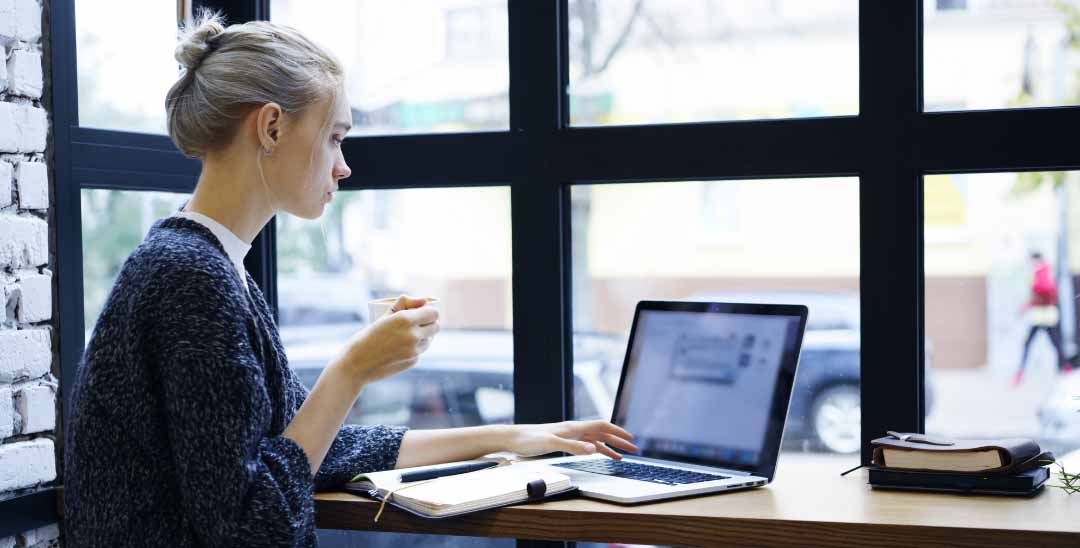 Role of LMS in Remote training
Let's now look into the learning management system in detail to learn how effective it can be in remote training.
Intuitive features for every need: The LMS assists you in white-labelling your training academy and enhancing your brand identity. The dashboard settings can be adjusted easily by the drag-and-drop method. No coding skills or design knowledge is required to launch an online training academy.

Conduct LIVE sessions, host exams/quizzes, integrate everyday apps, SCORM facility, multiple admin access, end-to-end content encryption, fee collection, invoice production, certificates, and much more with the learning management system. All the features collectively cut down the training hassles, contributing to a smooth corporate training experience.

To stay connected: Remote training can cause communication gaps. It isn't easy to bridge a healthy connection. Training numerous staff with this concern standing is definitely a challenge. There are multiple applications available in the market to manage training tasks, but it'll be complicated to control all these simultaneously.

Here's when a learning management system comes in handy. LMS software helps people to stay connected during training scenarios. Everyone can collectively work with their colleagues, regardless of geographical barriers.

 Mobile learning: Trainees can use the mobile learning feature to attend classes from any device with an internet connection. Many businesses have seen increased production and growth due to remote learning. You can utilise a chatroom, a discussion board, or polls to communicate efficiently. Trainees can learn at their own pace and in their comfort zone.

Not only the trainees but also the trainers can benefit from online training. Organisations have discovered that online learning is more cost-effective than traditional training methods. Trainers can plan sessions and upload learning/training materials to the portal. Individual learner progress can be exported using the report feature. Making the most of LMS features will significantly reduce the workload in training.

 Save resources: An LMS system can help save time and money by reducing the number of resources used in traditional training techniques. Travel expenses are nearly eliminated with online training. It's also an environmentally sustainable solution with a good influence on the company. A good device (mobile, tablet, laptop, or desktop) with a stable internet connection is the only requirement for online training.
 Retain business flow: An LMS system never disrupts the business flow of an organisation. Instead, it promotes increased production and growth, which leads to success. The admin may keep track of and manage all learners' or trainees' activities. With the help of a learning management system, online training can function smoothly. With extensive, precise statistics and analytics, you can keep track of the trainees' progress. Instead of employing various programmes to manage online training academies, you should incorporate commonly used apps within the platform to make it more efficient.
Blended Learning: Technology is growing day by day. It is highly influencing every other sector. Businesses have adopted technology to keep up with the changing world. Blended learning is the future. Ideally, it is a fine mix of offline and online learning with LMS software. Corporates have already started gelling with the changing training culture.
Olive VLE - The complete LMS suite for Corporate Remote Training
When searching for LMS on the internet, the result pages would flood with numerous options. One could easily get overwhelmed by the variety of software available in the market. Always do thorough research on which LMS would suit your requirement the best. Compare multiple LMS choices and then conclude on what to proceed with.
Olive VLE is a revolutionary LMS software built with incredible tools. It is a single suite where you can find all the features needed to train your staff efficiently. The Olive VLE app was designed and developed by Olive Group's growing team of eLearning experts in collaboration with Microsoft Ireland.
Launched from within the Microsoft Teams application, this app is an intuitive software platform that delivers a wide range of interactive digital content, enabling a more user-centric learning experience for over 250 million global Microsoft Teams daily active users. An intuitive software platform with interactive digital content that engages learners, Olive VLE transforms traditional delivery formats into high-end interactive learning experiences.
Anyone anywhere in the world can use the LMS system to access your online corporate training programme. Train your workers, vendors, customers, apprentices, partners, and anyone else, very easily without hassles. Make the most of the learning management system to help your company grow.